Sync Problems
Noto automatically syncs your notes between your devices via iCloud. When Noto is syncing your notes, there will be a sync indicator on the screen, as shown below.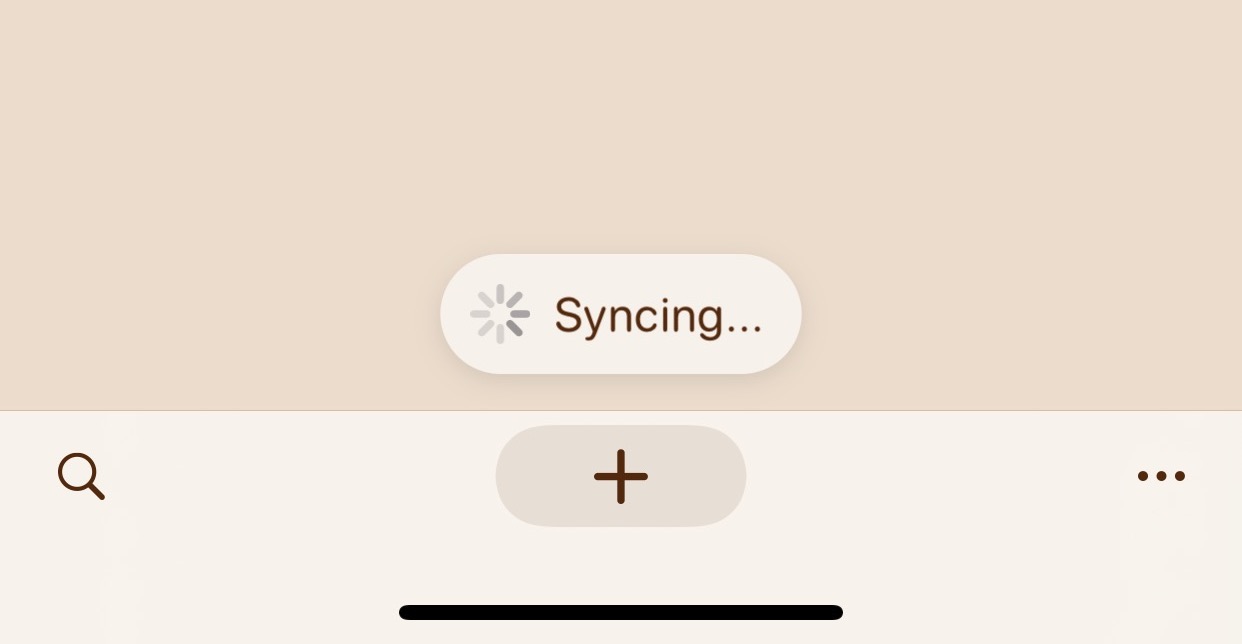 If you have sync issues, please verify the following:
Make sure you are using the same iCloud account on both of your devices
Make sure you have enough leftover iCloud storage
Make sure you have iCloud drive enabled on both device
You can also try the following methods to fix the problem:
Turning iCloud sync off and on

Restarting the app and wait

Resetting Sync
Go to Settings and tap Diagnostics at the very bottom

Tap the Reset sync option and confirm

Re-enable iCloud Sync from the Settings screen.

Noto will ask which version of the data you want to keep.

If you are on a device with all of your notes locally. You can tap Use local data to clear your iCloud databse and sync your local notes to the iCloud.
If you are on a device where your notes are not downloaded. Tap Use cloud data to replace your local notes with your iCloud database.
Email us
If the issue is still not resolved, you can email us at feedback@noto.ink.